According to a new report from Liftoff and Vungle's GameRefinery, social casino apps generated nearly $1 billion on iOS in the U.S. alone during the pandemic. However, despite the success, Social Casino's share of the mobile gaming market fell slightly, 1 point less than the previous year.
The analysis also found that CPIs for social casino apps increased 9.9% to $11.09 on iOS and fell 13.7% to $5 on Android in a year. Prices overall have increased and the gap between platforms has widened, with CPIs on iOS 122% higher than Android. In 2020, the gap between the platforms was less at 74%. Such a CPI difference between the two app stores is "clearly linked" to a shift in ad spend habits as marketers learn to work with Apple's App Tracking Transparency framework.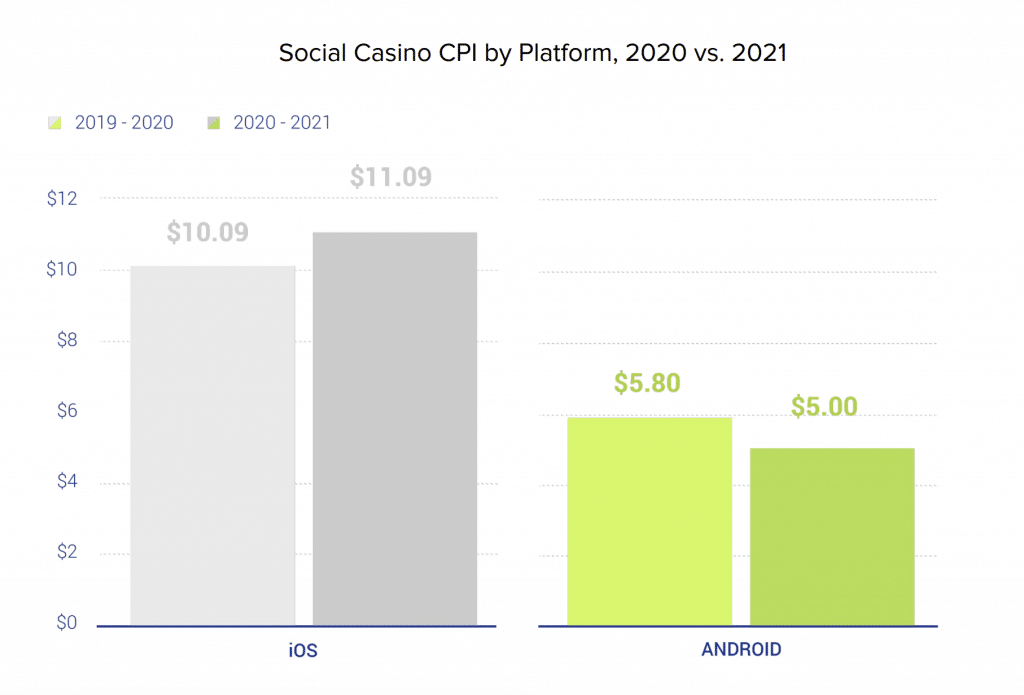 "2020 was a costly year for installs, but in 2021 prices fell, on average. In April, CPIs reached a low ($6.25), but by July the figure returned to above-average levels ($7.31)." the report says.
---
Also Read: Netmarble acquires social casino developer SpinX Games for $2.19 billion
---
When it comes to Return-on-Ad-Spend, Day 7 and Day 30 ROAS averaged 11.12% and 25.18%, respectively. While iOS D7 ROAS beat Android by 5.32%, by D30 Android outperformed iOS by 1.9%.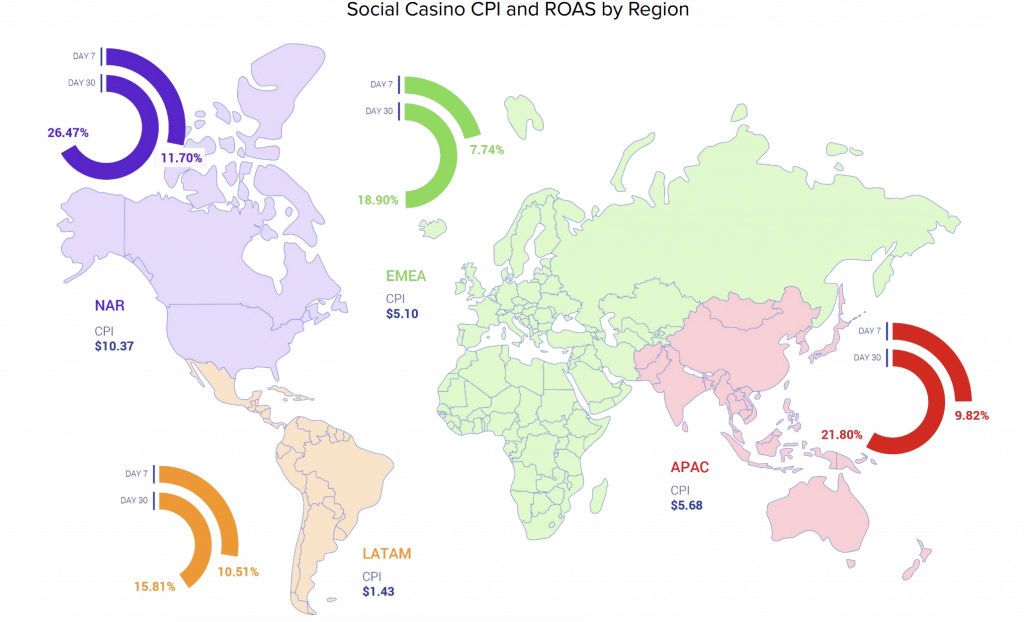 Having an average $10.37 CPI, North America suggests the strongest ROAS performance with 11.70% D7 and 26.47% D30.