Casino giant MGM-backed mobile games firm PlayStudios announced that it's set to go public via a $1.1 billion merger with Acies Acquisition Corp and expand into Squads RPG and Bingo markets.
"Within today's vast and growing games market, Playstudios is unique in offering their audience the opportunity to play for fun and earn for real," said Acies Acquisition Corp chairman Jim Murren, who was also the former CEO of MGM. "They know how to make engaging and enduring games, and stand apart in having harnessed the power of a robust and full-featured loyalty program. The focus is now to take Playstudios platform and super-charge its growth."
Andrew Pascal, the founder and CEO of Playstudios, will continue in the same role with the new company which will be known as Playstudios after the merge. As reported by Bloomberg, Playstudios shareholders will get $150 million in cash and they will hold nearly 64% of the new company's shares.
"Becoming a public company and securing the resources and support of key institutional investors will enable us to accelerate our growth as we launch new products, pursue new acquisition opportunities, and scale up our unique playAWARDS loyalty program," said Pascal.
While Playstudios is planning to expand into Squads RPG and Bingo markets with new titles including Kingdom Boss and myVEGAS Bingo, it will also be the first mobile games firm offering real awards to go public.
Squad RPG games generated $5.9 million in 2020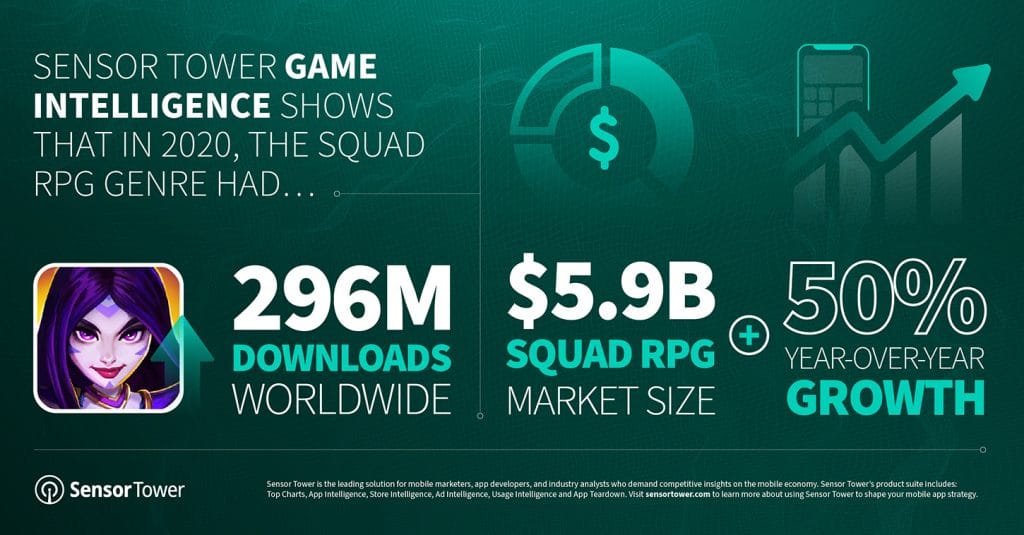 According to Sensor Tower, the Squad RPG category generated $5.9 billion in revenue in 2020 with a 50% Y/Y increase, accounting for 25.5% of the total revenue in the RPG genre which generated $23.1 billion last year.
Meanwhile, downloads of Squad RPG games surpassed 296 million in 2020, with a 35% yearly increase, accounting for 17.4% of the total 1.7 billion downloads RPG category generated last year.
---
Also Read: $111 Billion Spent On Mobile Apps In 2020, 30% Up From 2019
---
Bingo games generated over $600 million in 2020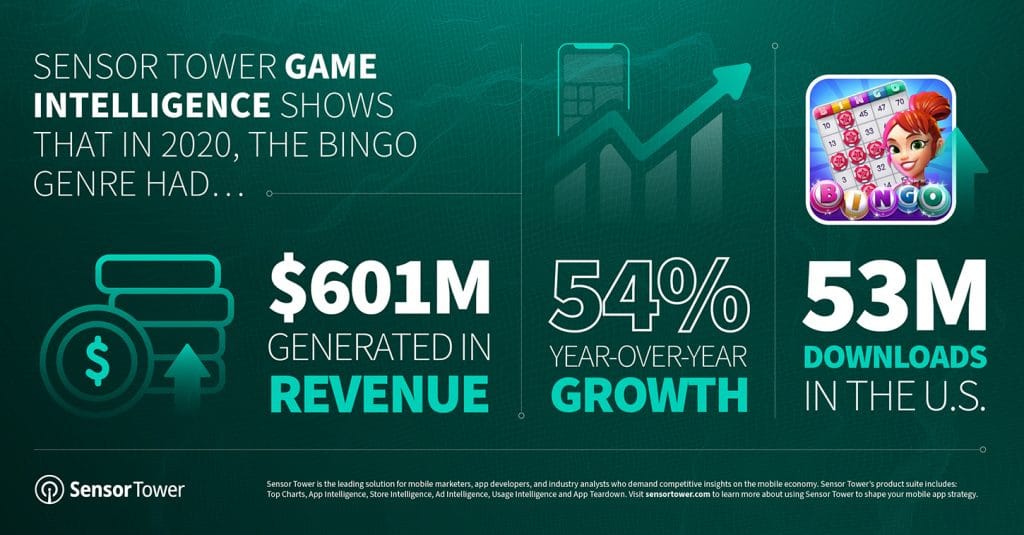 The Sensor Tower data also shows that the Bingo category generated $601 million in revenue last year, 54% up from 2019, accounting for the $7.3 billion total revenue the Casino market generated.
Bingo games generated 53 million US app downloads in 2020, which makes up 6.4% of the total 827 million Casino downloads.