IAB Europe's new poll found that 67% of digital advertisers believe brand safety was a key priority for the advertising industry last year.
More than 150 industry experts participated in the 2023 Brand Safety poll, which was conducted with the help of the National IAB Network.
53% of respondents said that the industry has managed to progress with tackling brand safety over the last 12 months, that's up from 36% in 2019. Meanwhile, 18% think there's more to be done.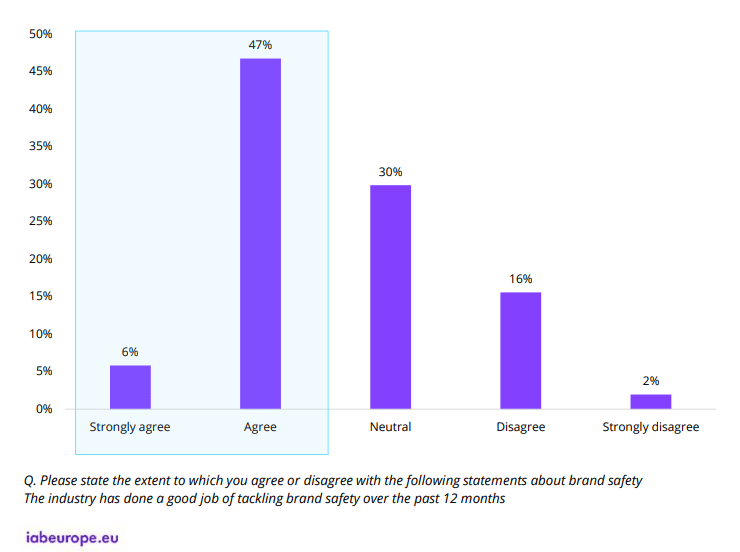 When it comes to solving brand safety concerns, 71% believe that new technology innovations are the key. That's up from 65% in 2019.
Meanwhile, 56% of respondents said that brand safety has now become a bigger matter of concern for advertisers compared to last year, and 45% disagreed that it will be less of a challenge in 2023.
The media company also asked the experts about the changes in industry challenges, and 57% of them said that privacy concerns have become a bigger challenge compared to last year.
44% agreed that transparency and sustainability are more of a challenge than last year, and 39% said brand safety is more of a challenge now, but 50% think it's still the same.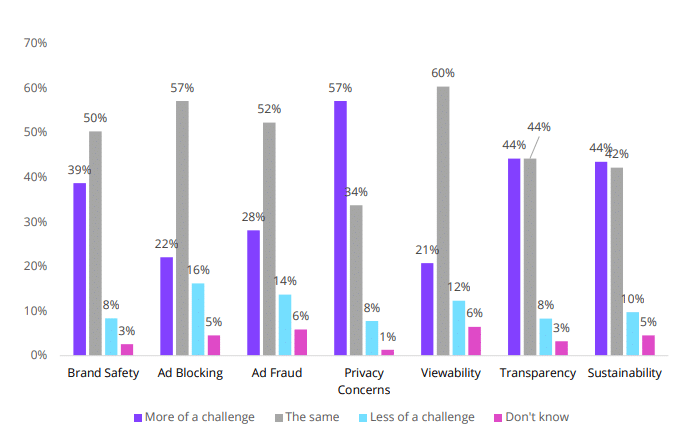 Meanwhile, 78% of respondents believe that the demand for brand sustainability has increased over the last 12 months. In addition, 81% agree that a bespoke approach tailored to customers' specific needs is a must for brand safety.
"The poll results highlight how seriously the digital advertising industry takes the safety of brand advertising investments and how improvements have been made in tackling this over the past couple of years,'' said Helen Mussard, IAB Europe's Chief Marketing Officer.
''Furthermore, it is encouraging to see stakeholders recognise the importance that technology plays in tackling brand safety and suitability,'' Mussard added. ''We will continue to work with our members to highlight advances and best practices in this area, to enable brand safe experiences for both advertisers and consumers."