Nexters announced that it has invested around $100 million to acquire three mobile gaming studios: Cubic Games, RJ Games, and Royal Ark. With the acquisitions, the company plans to "cement its presence in midcore as the leading segment of mobile gaming".
Cubic Games is best known for Pixel Gun 3D, the popular mobile first-person shooter with over 170 million cumulative downloads. Royal Ark, on the other hand, is known for survival RPGs Dawn of Zombies and Shelter Wars, while RJ Games is the studio behind Puzzle Breakers.
"We are excited to announce the inaugural M&A deals of Nexters as a public company, showing proof of our ambition to consolidate the gaming industry in the Russian-speaking region," says Andrey Fadeev, CEO and co-founder of Nexters. "We believe these deals, combined, are one of the largest gaming M&A transactions in the region, and will create a strong foundation for further consolidation.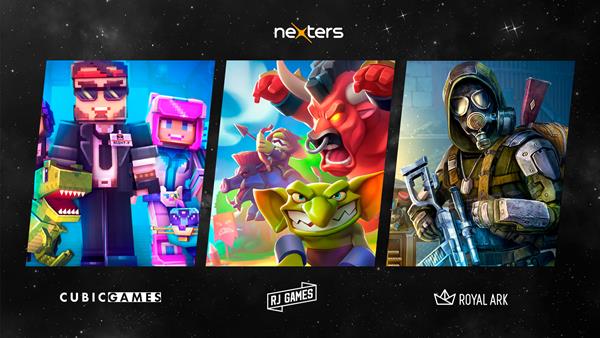 Nexters will also acquire Pixel Gun 3D developer Lightmap as part of the Cubic Games acquisition.
"Hundreds of talented game creators, backed by veteran founders and managers, will join Nexters, thus enabling substantial scaling potential within our whole group. The Nexters integration team plans to help these studios to adjust their strategy for further growth by sharing our knowledge in development, monetization, marketing and other areas. Thanks to this, we expect studios to increase their bookings by more than three times, which would result in around $130 million added to the group's annual bookings in 2024." the company said in a statement.
The acquisitions are expected to be closed in Q1 2022.