A banner ad is a graphical display ad unit which can be displayed on the top or bottom of the screen, or sticked to the whole screen. The most common pricing models for banner ads are CPM and CPC. Being the cheapest ad format, mobile banner ads are still very popular because of its ease of implementation.  
Mobile Banner Ad Sizes
Although it is possible to create custom sized banner ads, there are some standard banner size options to be used for app monetization. 
Standard Banner (320×50): The smallest size to be displayed at the top or bottom of the screen

Large Banner (320×90)

IAB Medium Rectangle Banner (300×250)

Smart Banner (320×50) & (728×90)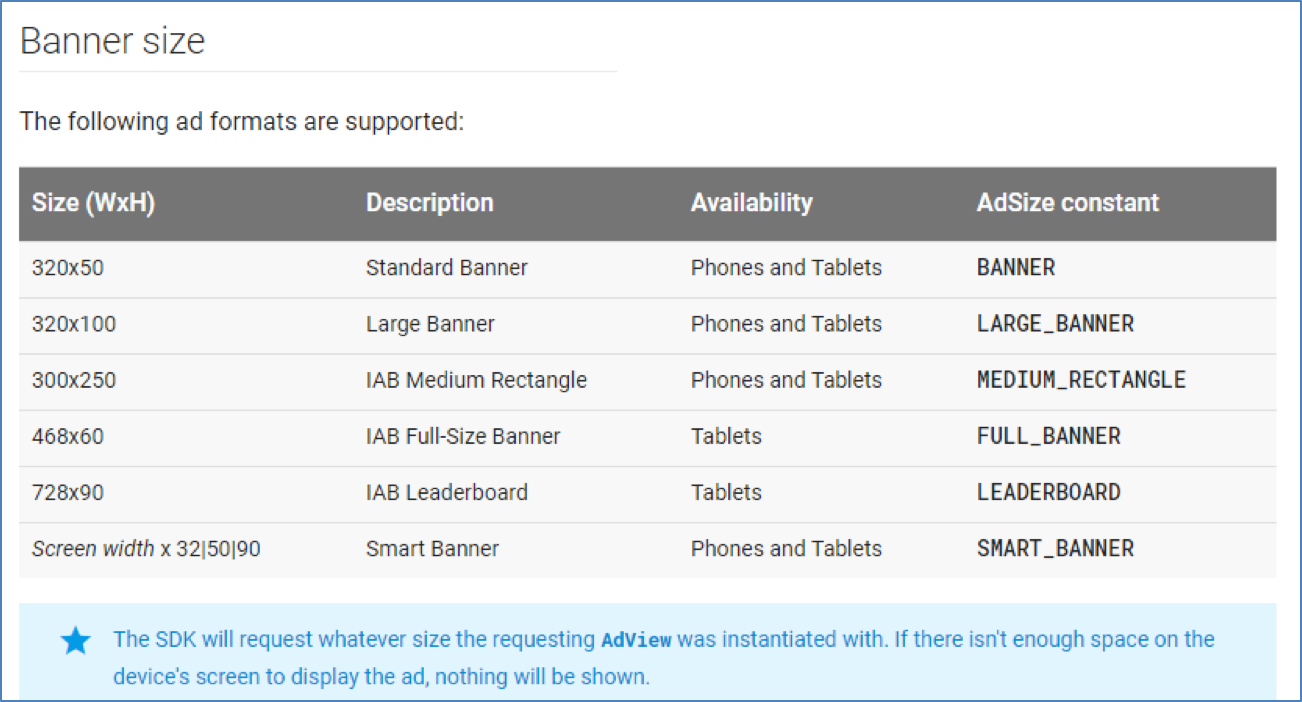 Interactive Banner Ad Types
There are "much" interactive types of mobile banner ads that app developers consider to increase conversion. 
Expandable Banner Ads: These banner ads are ideal for mobile app developers who want to avoid being annoying to app users. In a typical expandable banner ad, there is a brand/app logo, and a  call to action text in a small rectangular banner along with an arrow that allows users to widen the banner to see the full message. 
Interactive Banner Ads: This banner ad type is designed to give more content that mobile app users can interact with in order to increase awareness and conversion. 
Get Featured On Mobile Marketing Reads!
We help companies in the mobile marketing ecosystem to reach a qualified, engaged audience for branding, thought leadership,and lead-generation.
LATEST MOBILE MARKETING NEWS
Undoubtedly, smart watches have recently become one of the most popular wearable accessories. These accessories, which have become a priority in our business life, personal and sports life, also include many apps that will be useful for you. In this article, we have brought together the best Wear OS apps for your smartwatch to make […] More

Xbox Game Pass offers its subscribers fun games with its ever-expanding library. Some games are released directly on Xbox Game Pass, while others are added later to satisfy subscribers. We have compiled the most enjoyable productions for you to play with your friends. Here are the best Game Pass games to play with friends. The […] More

A new report from Apptopia sheds light on how India's TikTok ban affected the performance of rival short form video apps in the country, and how that could provide insights into what would happen in the U.S. if the possible nationwide ban becomes a reality. Citing national security concerns, India has banned more than 250 […] More