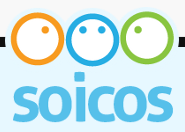 Soicos is an online advertising company that offers solutions for performance-based affiliate marketing. It was founded by AdVerit in January 2010.
It's an Argentina based company. However, Soicos also has presence in other countries such as Mexico, Brazil, Chile, Germany and Colombia.
It is a known fact that online advertising is very complex. Everyone in this industry has their own needs and own purposes. Soicos claims that it has all the services that everyone needs!