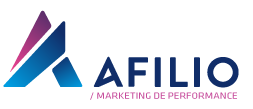 afilio is a performance marketing platform that was founded in 2008. It aims at bringing its customers together with high-quality mobile and web results.
afilio offers many models such as CPA, CPC CPL and CPM aiming at creating effective advertising campaign solutions for advertisers.
Afilio has such a very transparent platform that its reports indicate the results of campaigns only after customers validate them.