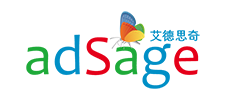 adSage is a Chinese digital marketing agency and the owner of mobiSage which is among the leading mobile ad networks with more than 30.000 applications.
adSage has many international partnerships with tech giants such as Google, Baidu and Tencent and it manages almost $1 billion for advertising campaigns annually.
Along with supporting CPM and CPC ad models, adSage and its mobile ad network mobiSage provides detailed tracking and monitoring services and analytical reports.