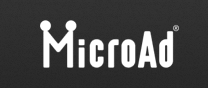 MicroAd is a Japan-located online advertising company that was founded in May 2004. It also has networking and online ads platforms.
MicroAd aims to provide both adverisers and publishers with most up-to-date and innovative mobile advertising solutions and increase their ROIs.
Micro Pixel service of MicroAd allows their clients to use audience data in the best way.
MicroAd is now expanding its locations to Singapore, China, Hong Kong, Thailand, India and South Korea.