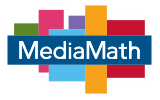 Founded in 2007, Media Math is a very famous company among marketers since then. It's different approach to mobile advertising and huge network are among the reasons why marketers love this company.
Media Math finds it essential to engage with agencies and companies that are broad minded. With this principle, they aim to get faster and easier results.
They also offer marketers an open platform. Media Math is always working on to create new ideas and technologies.